I decided to tackle the subject of innovation in healthcare financing, or how Innovative health plans are looking to disrupt their payment models. One reason I am focused on this subject is that healthcare reform while providing access to more consumers, does not address the underlying problem of year-after-year of escalating costs. Take Massachusetts for example, where all citizens can receive healthcare coverage – yet medical spend has continued to increase more than 7% year over year.
Innovative health plans are looking to disrupt their payment models.
To help control costs, payers and providers are increasingly agreeing to share risks by entering into innovative payment contract arrangements called Accountable Care Organizations, or ACOs. This concept is an important first step, and will produce a "first cut" of reduced healthcare costs as the incentives to practice only necessary medicine will be much stronger for all parties involved. However, to sustain the cost savings and produce a profitable and efficient healthcare system, payers and providers must invest in the enabling capabilities and experience framework that is necessary for parties to take a risk position and produce a "wins" for all stakeholders. The intent of ACOs is to move away from the traditional pay-for-service model to one that better aligns care with the holistic needs of the patient all within a more affordable cost structure.
"a healthcare organization characterized by a payment and care delivery model that seeks to tie provider reimbursements to quality metrics and reductions in the total cost of care for an assigned population of patients. A group of coordinated health care providers forms an ACO, which then provides care to a group of patients. The ACO may use a range of payment models (capitation, fee-for-service with asymmetric or symmetric shared savings, etc.). The ACO is accountable to the patients and the third-party payer for the quality, appropriateness, and efficiency of the health care provided. "
The Centers for Medicare and Medicaid Services, or CMS defines an ACO as
"an organization of health care providers that agrees to be accountable for the quality, cost, and overall care of Medicare beneficiaries who are enrolled in the traditional fee-for-service program who are assigned to it."
By either definition, it boils down to Insurers and Providers agreeing on how to share risk and the cost that is associated with that risk. Make no mistake; this has to be as much about cost savings as it is about care. The math insists on it, and I am fine with that. Continuing the trend in the current healthcare cost model, which shows no signs of stopping, coupled with many requirements mandated by the Affordable Care Act, in all likelihood would bankrupt the system.
For example, based on the Affordable Care Act, an ACO must agree to manage all of the healthcare needs for a minimum of 5,000 Medicare beneficiaries for at least three years. If we apply the current model to this new payment structure, I advocate that participants cannot break-even, let alone produce a profit. To ensure that ACOs work, the entire healthcare system needs to commit to a new model.
This approach includes helping Providers create a better model of care that is defined by more than just cost, yet allows them to be in agreement with how they are compensated and how they practice medicine. It also must result in more patient access to care inside and outside of the actual doctor's office. And finally, Plans and Providers must work together to create meaningful patient experiences that result in behavior change or all of this is for naught. All parties involved in an ACO must be aligned and coordinated in their incentives and transparent in their distribution of risk.
A framework for sustainable ACO enablement
But risk-sharing contracts in and of themselves are not enough. After that begins the hard part. For ACOs to last, unlike managed care in the 90's, they will need a sustainable framework to achieve cost, quality, and patient experience. ACOs will only succeed if participating healthcare providers have the people, process, and technology they require to collaborate on care amongst themselves, and with patients.
My position can be summed up as follows:
ACOs are necessary for a sustainable healthcare system
ACOs start with good risk-sharing
ACOs require investment in enabling capabilities for:

Data collection and analysis (data analytics)
Practice workflow management (care delivery)
Patient engagement (consumption)
What is the role of informatics in ACOs?
At the heart of effective risk, control is an intense investment in informatics. Imagine a hedge fund with the same level of risk tools and insight as what payers and providers have now. ACOs need enhanced information systems to track patients, coupled with economists and physicians that can make sense of the data and use it to determine how to deliver more effective care. I will cover this in more detail in a future BLOG.
What does improved care delivery mean?
Improved care delivery is not just the view of the Health Plan in regards to "necessary medicine". It also means the provider believes they are practicing better medicine, and most importantly the patient confirms it. This approach requires a patient-centered approach to care management that focuses on quality, cost & the patient experience. Plans might consider helping finance provider practices in regards to providing improved capabilities for delivery of care. I will cover this in more detail in a future BLOG.
Can you create a winning care consumption experience?
Think of this as patient relationship management. This statement means creating engagement models that use carrots and sticks to get members to comply with evidence-based protocols, and enrich ties with their provider. It means creating an experience that ensures the patient is ready to receive care and leaves the provider committed to a plan of action that is manageable and traceable. I will cover this in more detail in a future BLOG.
Who is Leading the ACO Effort?
Hospitals and ACOs
ACOs are primarily about care, so most of the efforts are being driven from the hospital side. But Insurance Plans realize they must also get into the game or be left to live with its outcomes – whether they are advantageous to the Plan or not.
Here is a well produced 5-minute video on the Arizona Connected Care, an ACO based in Tucson, Arizona that is comprised of for-profit and non-profit practices, a hospital system, and a government qualified health care facility. The video, while somewhat of a commercial for Optum, highlights how several disparate provider practices have come together to create a better care model that incorporates informatics, experience, and risk sharing.
The Arizona Connected Care program was awarded participation in the Medicare Shared Savings Program by CMS, which rewards ACOs that lower the rate of growth in health care costs for Medicare beneficiaries while meeting performance standards on quality of care.
Insurers, Hospitals, and ACOs
Hospital systems are not the only ones putting together ACOs. According to The Commonwealth Fund, the majority (56.3%) of hospitals participating or planning to participate in an ACO said they were actively pursuing ACO contracts with commercial payers, including self-insured employers.
In the opinion piece "The End of Health Insurance Companies", Ezekial Emanuel argues that Insurers will be disintermediated from the healthcare system. Some people believe that he is on the right track. The smarter insurers see this possible outcome as well and are doing something about it – mainly in trying to partner with regional care providers and create ACOs of their own.
Here are some examples of Plans and their ACOs.
WellPoint acquired clinic operator CareMore for $800 million last summer to make the transition into the ACO business.
HMSA, the largest blue plan in Hawaii, launched a new PCP pay for performance program that is supported by a member engagement portal known as Cozeva.
UnitedHealthcare, part of UnitedHealth Group, owns Optum who has invested heavily in developing the informatics services needed to enable ACOs.
Aetna announced a partnership with Banner Health Network to provide technology that will support a health information exchange within an ACO.
Another source at Geisinger Health System relayed that this well-respected health system is exploring their ACO enablement model, which is focused on data analytics and interpretation and clinical redesign, to sell as a co-branded product or consultative practice.
GuideWell launched 4 ACOs in 2012, starting with an oncology partnership in Miami between its parent company, Baptist Health South Florida, and Advanced Medical Specialties (AMS).
In California, a plan under the blue umbrella is experimenting with a new health plan, called Blue Groove that offers members a personalized, coordinated and collaborative approach to healthcare coverage.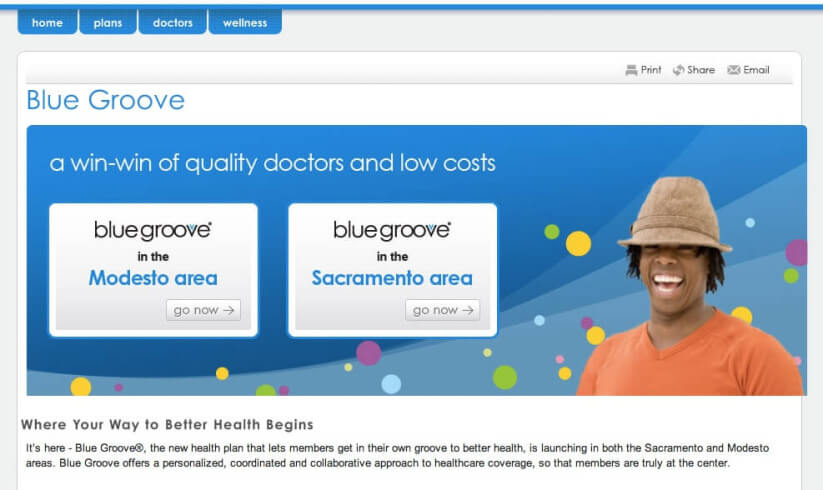 Do ACOs Mean Less Money for Providers?
It is still early in the "reform era", and like all innovations, ACOs are receiving some mixed press. According to J. Thomas Rosch, the Federal Trade Commissioner, Accountable Care Organizations will likely lead to "higher costs and lower quality health care". Avik Roy reports that Rosch notes that the Centers for Medicare and Medicaid Services (CMS) have been running an ACO pilot (Physician Group Practice Demonstration) for several years and that the "even after five years of the project, a majority of the participating practice groups did not achieve any cost savings."
Statements like this have generated concern for many doctors and hospitals that are looking at ACOs as a way for insurers to reduce their risk at the expense, and subsequent revenue loss, of the providers. Does this mean that ACOs will lower the profits for providers? Not necessarily.
According to the Health Research and Educational Trust, Hospitals will certainly see a change in revenue mix. Looking at the potential for a 10.7% drop in fee-for-service revenue looks disconcerting at first glance. But keep in mind, this is not a matching drop in profit. It costs money to apply fee-for-services, which are also reduced from the equation as those unnecessary services are removed. But take a look at the plus shared savings – this is where ACOs can conceptually shine. By practicing better medicine, and less of it, hospitals can reduce their operating expenses and actually improve their bottom line at the same time.
Final Words
ACOs do not have to be HMO 2.0. Capitation has already been tried before – but without the informatics, care delivery changes, and experience improvements that I advocate are necessary to make an ACO work. This time around can be very different, and we are only at the beginning of this journey.
Our next blog will look at understanding the payment model spectrum.
To your health,
The Team at imagine.GO