Join Kevin Riley speak the at the 5th Annual Heath Experience Refactored Conference in Boston.  The theme will be improving health experience through technology and design.  It will be held at the Westin Waterfront from April 1st-2nd, 2015.  Kevin will be presenting in the session "Dollars and Sense: The Business of Health Care" on April 1st from 3:45-5:45.  Immediately afterwards, there will be a questions and answers session.
Find out more from Kevin Riley along with the best resources, minds and technology as they uncover transforming heath care events.  Information on registration for this event is located at http://www.health2con.com
Kevin Riley will discuss his design on healthcare business models and explain the healthcare "ecosystem" in its basic form and how it operates using 3 themes: care consumption, care delivery, and care financing.
Designing healthcare business models that work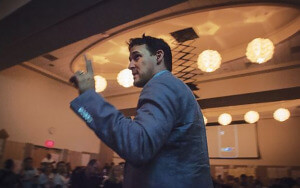 The healthcare "ecosystem" in its basic form operates along 3 themes: care consumption, care delivery, and care financing. These domains are interdependent points of interaction along a value chain of healthcare. To impact one point, you impact them all. Make no mistake – healthcare is a business! The problem is that very few people create business models that are considerate of all three points of view.
In addition, across the value chain of healthcare, there are four key stakeholders: patients, providers, payers, and purveyors. To put it in simple terms, the party who consumes the product of healthcare (the "patient") is usually not the one who pays for it, or at least not most of it. The party that pays for it (the "payer") is best served when it is not used and is, therefore, motivated to push for less of it. Furthermore, the parties that deliver it (the "provider"), and the parties that support its delivery (the "purveyor"), are not aligned to place realistic boundaries on its cost, thus forcing the system into bankruptcy. 
Due to its divided nature, the ecosystem is overrun with inefficiencies and creates dis-incentives across themes and between stakeholders so that each maximizes their value, often at the expense of the others. But the system is not so much broken as made up of working parts not working together. Our diagnosis of the problem is a misalignment of the ecosystem's building blocks. Our prescription is to reset these building blocks into a better working order. The outcome will be a healthy and aligned ecosystem that is both market-driven and cost conscious.
The imagine.GO  team believes the ecosystem can be fixed! The answer lies in aligning the business model, so all stakeholders share an understanding of "value" across the themes of consumption, delivery, and financing. Our definition of value is based on that of Michael Porter, put forth in his paper entitled "What is Value in Health Care?" 
Value in healthcare is measured as the patient health outcome is achieved per healthcare dollar spent. A better healthcare business model must then result from three components: Improved consumer experience yielding an informed decision maker aligned to their risk and reward; Increased access to necessary care through an engaged delivery system; and Reduced aggregate cost of care, with a market-driven, balanced incentive and reward model. 
Our goal for this presentation is lofty but achievable. We want to discuss how to fix the healthcare system so that all stakeholders can co-create better aligned and market-sustaining business models. 
To your health,
The Team at imagine.GO